12-month Account-Based Marketing Engagement Strategy building sales pipeline for 5 industry verticals
---
This VC-backed award-winning, high profile Fintech client, ranked highly in LinkedIn's Top Startups, provides payment solutions for businesses that need a faster, easier and more reliable way to move money.
Their software's API integrates bank accounts into any platform, making it easier to streamline existing services and launch new payment products. Their mission is to move money efficiently to power business productivity, alleviating the current challenges many companies face with legacy infrastructure and out of date banking solutions. Simply put, their digital payment service makes money flow more efficiently through businesses and the economy.
Network Sunday had previously worked with the client's CMO on a number of programmes in the past.
---
With a young sales team entering new markets, our client was eager to test and learn. To compliment an internal SDR team that took a more traditional approach, our client wanted to run a parallel service to learn from the market and build new C-level relationships whilst developing content for 5 specific industry groups.
---
As part of a 12-month phased programme, Network Sunday collaborated closely with this fast growth client to understand the use cases for each vertical industry group and the market themes that were shaping investment decisions.
Messaging and questionnaires were designed for each industry and a 12-month calendar set up to manage the campaigns. The questions were specifically geared to uncover insights for eBooks which could be used to re-engage the market once written whilst identifying possible opportunities to explore new business.
Network Sunday identified specific leaders within the target accounts and reached out to secure interviews. We produced credible eBooks for each industry which would form the centre-pieces for marketing activity, leveraging webinars, strategic workshops, roundtables and sales meetings whilst raising awareness through social media and PR.
---
In 12 months, 140 interviews have been conducted and meetings have taken place with over 50 senior leaders across Europe, with 26 moving forward to second meetings, a sales and a number of new strategic enterprise partnerships. 4 eBooks have been produced and a large PR campaign is soon to launch off the back of the interviews and wider polling conducted by a 3rd party.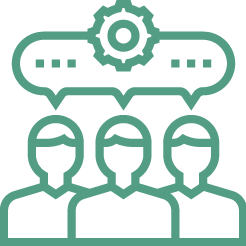 Thought Leadership theme development, interview design, market engagement plan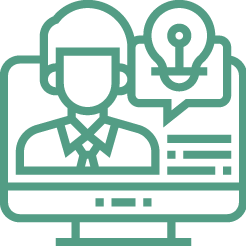 Thought-provoking and stimulating C-level interviews and follow on discussions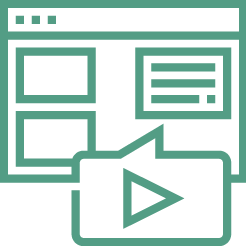 eBooks, articles, videos, podcasts with market opinions and valuable insights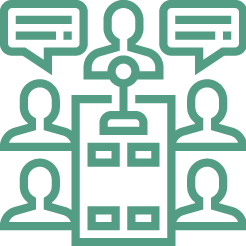 Talk through industry challenges, share ideas, establish new relationships
Meetings, Referrals, Proposals = £ Revenue

Network Sunday partners with technology and professional services businesses to plan and deliver annual thought leadership programmes. The process involves engaging conversations with hundreds of senior business and technology leaders from your market on current topics of interest. Many of these lead to exploratory sales conversations and referrals for sales to convert into revenue.
Through our content brand TechPros.io we produce and publish eBooks, articles, videos and podcasts which feature and accredit participants, just like we have done here. We also moderate C-level roundtable events where participants meet in person to talk through industry challenges and share ideas.
Get in touch with us to learn more
+44 (0) 207 754 3710
sales@networksunday.com
Fill in the form below to find out more about Network Sunday's solutions and receive regular updates